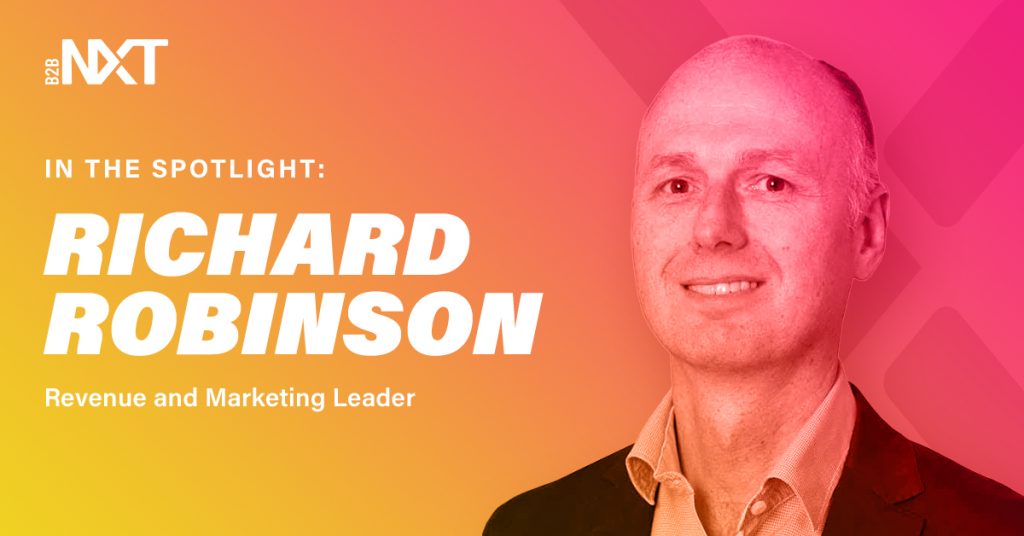 In our In the Spotlight series, MOI is joined by leading thinkers in B2B to delve into the latest trends, examine changes in the marketing landscape, and discuss the future of our industry.
Most recently we welcomed Richard Robinson. Richard is a highly experienced commercial sales and marketing leader working within international matrix organisations. He is currently General Manager of LeadFamly, whose game-based marketing software enables organisations to connect, engage, and grow business at any point in the customer life cycle.
We were keen to explore Richard's insights into what the coming 12 months will look like in B2B, as businesses around the world acclimatise to the new and unfamiliar world of work.
Q: What is the biggest trend in B2B marketing in 2021?
The key trend I see in 2021 is, quite simply, the customer. 2020 turned B2B marketing on its head and, after decades of marketing prioritising offline activities, everything has had to transition to digital—with varying degrees of success. So in 2021, marketers will need to blend the best of digital with the best of in-person activities to provide customer-focused engagement.
There will also be greater focus on user experience: managing the journey between digital and offline seamlessly, using data more efficiently, and finally realising that audiences are actually humans. So adopting a more empathetic approach to their situations will be paramount.
Q: What are three advantages of gamification as a marketing method?
First, the power of gamification is that it appeals to people on a deeply psychological level. Our brains have been programmed for millions of years to enjoy game mechanics, such as competition, challenge, mirroring, reward—and, of course, fun. Gamification enables customers and prospects to opt in to engage with the brand, rather than being merely broadcast to or marketed at. This makes audiences feel more involved, and therefore more receptive to information.
Second, gamification also enables brands to collect permission-based data to enhance their understanding of customers, be that insights into their attitudes, opinions, or knowledge about a product or solutions. This creates a holistic picture of the customer base, leading to improved experience, higher engagement, and ultimately more sales.
And finally, gamification can be used across any stage of the customer life cycle, be that awareness, consideration, acquisition, retention, upsell, or advocacy. There's always some form of game mechanics that can be used to enhance the everyday impact of a brand.
Q: How can organisations use game mechanics to cut through the noise and engage with their customers?
For years, marketing and advertising has been a battle of who speaks longest and most loudly. This doesn't work in B2B as we move towards a more data-driven approach. But oftentimes marketers still ignore the fact that their audiences are human. They use data signals, but not necessarily in smart ways.
Game mechanics changes this. For example, one of our enterprise tech clients recently ran a quiz in which they challenged their audience to answer questions about cloud storage. Then they framed the results as 8 out of 10 Cloud Professionals Can't Answer These Questions. So there's a real challenge in that, and people leaned in to participate.
Not only did the client experience huge participation, but they also actually started seeing people publishing and sharing their results, then challenging their peers and colleagues to participate as well. This form of opt-in engagement is just one example of how powerful gamification can really be.
Watch the vodcast today!
Are you a leading thinker in B2B? We'd love to sit down with you and hear your thoughts on what's coming next in B2B Marketing. If you've got a distinctive and important message, get in touch today.