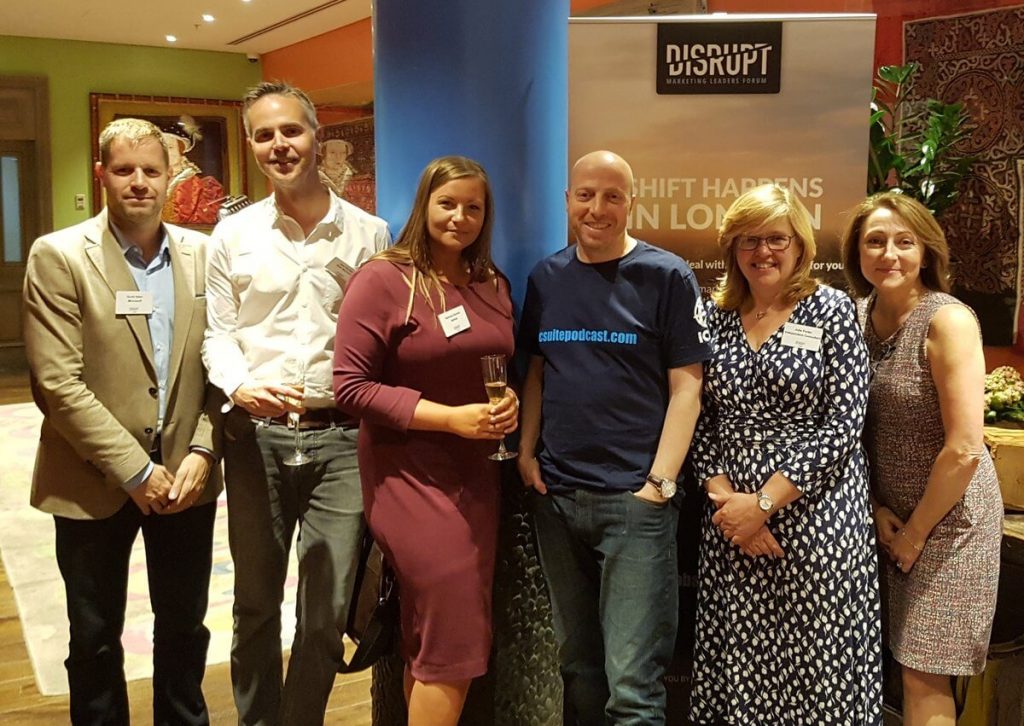 On 15th June I hosted the second of our Modern Marketer Disrupt Dinner Discussions in London: How to Build a Modern Marketing Organisation Of The Future. Senior marketers from global B2B technology organisations joined four marketers at the top of their game who know from experience what it really takes to build a modern marketing organisation of the future.
Following on from our first dinner, The Anatomy Of The Modern Marketer, our Disrupt panelists revealed how they've taken on change and transformed the whole marketing function.
Our Disruptors:
Scott Allen, CMO, Microsoft UK
Gemma Davies, Marketing Director, Apttus
Lorraine Graves, Head of Marketing, Cloud Infrastructure Services, Capgemini
Julia Porter, Business Adviser and Board Member, the Direct Marketing Association
Panel facilitator: Joel Harrison, Editor in Chief, B2B Marketing
I'd planned to write this blog post as a summary of the whole event, but the discussion was way too broad and varied to include anywhere near all of our panelists' invaluable advice in just one post, so instead I'll focus on the last question they were asked:
"If you were to recommend just one thing from everything we covered in the discussion, what would it be?"
"Do your job like you don't need it"
Scott Allen thinks this mind-set means you'll be more authentic: "Do it in a way that you are true to yourself in terms of what you believe in doing rather than being pushed in all directions because someone said yes or no." But take your leadership team along with you, giving them outcome-based reasons for what you want to do.
"Start with the business outcome in everything you do"
Gemma Davies says you need to have a "clear understanding of where the business is growing and what the marketing function has responsibility for". Then you can assess your team's skills and strengths, where people want to develop and what they enjoy. And finally, you can "use all this information to identify gaps and find ways to fill them, whether that's through training, agency support or something else".
"Get close to the CEO and financial leader"
Julia Porter says this because marketing activities have to help businesses grow and develop, and if teams can see that they're helping the business grow, then it's very motivating. But whatever you do, it starts with your outcomes and your customer, and really understanding who you're talking to.
"Make everyone feel a part of the journey"
Lorraine Graves talked about Capgemini's current internal mantra: "It starts with me". It means empowering every single person in the organisation to take ownership, and keeping them informed. "Sharing the highs and lows of marketing, and the business as a whole, is what makes people really feel like they're part of the journey."
More invaluable advice from our panelists
As I said at the beginning, the above is only a glimpse of our panelists' advice. Read the full story for a real boost on your journey to building a modern marketing organisation of the future. It's also where you'll find our 7 Deadly Virtues to transforming your marketing function.
Or you can hear more from our panelists by listening to csuite podcast's special Disrupt Forum episode.
Posted by Caroline Lotinga, Client Planning Director at MOI Global