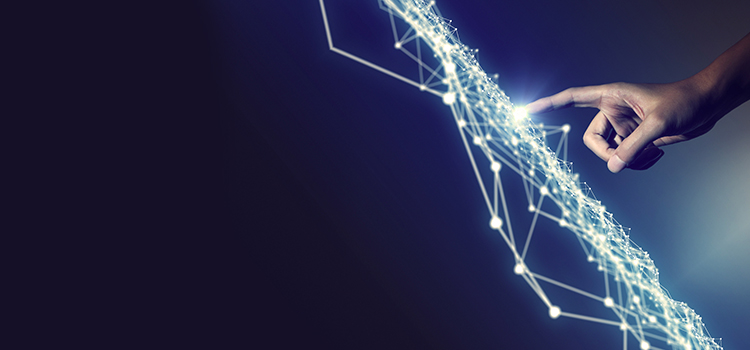 Number five in the list of tech CMO predictions for 2021, according to Siegel & Gale, is that this year Purpose matters more than ever.
Does it?
Is purpose the great differentiator that brands have been waiting for, a mast to which they can pin their world-changing colours and signpost to customers, employees and investors that their products and services will make the world a better place? Or are some people confusing Purpose with "Brand Purpose", which is little more than another marketing bandwagon – a cynical PR exercise to help shift more product by making customers believe they are doing good every time they part with their cash?
Purpose has been paraded around by marketing gurus for the past decade: who amongst us hasn't at some point been exposed to Simon Sinek's now infamous Golden Circle Ted Talk,'It starts with Why'? If you haven't, it's well worth a watch.

The 'church of purpose' (or brand purpose) has attracted a lot of disciples, and quite naturally it also has its critics. Mark Ritson, brand consultant, former marketing professor and one of Marketing Week's most vocal and opinionated commentators, has famously been extremely vocal in rubbishing brand purpose as "trendy hypocrisy that gets in the way of proper brand positioning" – which seems wholly fair when you read another commentator's story of the restaurant chain publicly pledging money to help farmers while people questioned whether they were paying their own staff a fair wage…
So, what is 'why' about? What's the point of it all? And if Siegel &Gale's findings are correct, why does 'why' matter?
MOI's Creative Strategy Director, Stuart Andrews says: "From my perspective: 'purpose' and 'brand purpose' are not the same thing. The former is core and integral to every business and organisation – whether you are aware of it or not. The latter has become a bit of a 'confection' in the way it has been overplayed in the past decade". He continues, "I believe that purpose really does matter. Having a purpose is what elevates us above being merely transactional in what we do. Whether you're a brand, an organisation, or an individual, if you don't have a purpose then you're just going through the motions."
Stuart also believes that most businesses and organisations started with a purpose beyond merely making money: "Think about it… in most cases people start a business because they feel that something can be done better, or more efficiently, or more elegantly, or in a way that has wider benefit. Making a profit, growing market share or satisfying investors aren't 'purposes', they're outcomes."
But as for brand purpose, not every organisation needs one if it's not right for them. If you're selling a commodity, hitting all your revenue numbers and running an operationally slick, streamlined, successful business, does a brand purpose really matter?
"If you make portable lavatories that are used on-site at festivals, do you really need a brand purpose?" he asks. "It might well be that you want to provide a service that ultimately does something more environmentally friendly with human waste – but you probably don't need this to be your lead proposition. Your job is still providing some much needed, right-time relief for festival-goers needing the loo."
It's when brand strategists opportunistically try to convince companies that every brand needs a purpose and make an industry out of charging them considerable fees for their consultancy, that Stuart and Ritson are in agreement. Finding and promoting a brand purpose is not a must-have for every organisation, and you can't create a purpose in a vacuum.
So when is it right?
For the answer to that, Stuart points towards the sector our agency operates in: technology. Without tech firms he says "the internet would literally hang. We wouldn't be able to connect, or put computers in schools, we wouldn't be able to pivot from being physical to virtual in the way that we've done it. Our clients have enabled us and other businesses – some really big businesses – to literally go from having everyone in one place to being able to continue to operate when everyone is geographically dispersed – and there's been virtually no disruption."
For Stuart, these are the companies with real commercial purpose right now, because not only are they the ones keeping the lights on for everyone, they're helping us get beyond stabilisation and recovery, allowing business, economies, communities and society to move forward – from connecting with loved ones, accessing education, working efficiently, collaborating on vaccine research, and so much more.
And he acknowledges that many big brands do have a purpose, but perhaps, as they grew and scaled, they shifted their focus to the more practical aspects of business and lost sight of their 'why'. Often it's only when you stop and look back at why the business was founded, you realise the true reason for being.
So what is purpose?
For Stuart, it starts with behaviour. And it's strongly linked with your employee value proposition, your employer brand.
"I worked for 10 years with the Global Head of Diversity and Inclusion at a large international financial organisation", he says to illustrate. "He told me that the thing that broke his heart was at the London Head Office, home to over 6,000 employees, and a restaurant that occupied a whole floor. He said he used to go to the restaurant at lunchtime, stand in line and see colleagues paying for their lunch with another bank's debit card. If your employees don't want to use your product, it's time to have a look at your purpose with fresh eyes."
A well-defined authentic purpose gets inside the head, heart and soul of its people. A company should live and breathe it, and the Siegel & Gale report has a great example of this in action from Ruth Rowan Chief Marketing Officer, NTT:
"Part of our culture is to [empower] people to get things done and to do it quickly. So at the start of the pandemic this year, when one of our engineers in Italy was asked for help by a local hospital, they felt empowered to put technology into the hospital to connect patients to families when families weren't allowed to visit… Just in that one situation of that one hospital at that point, somebody in our team could make a decision over a weekend. When challenges come at you so quickly and the context in which the challenges exist changes so quickly, all you can do is navigate by your purpose and your values."
So are Siegel & Gale right? Does purpose matter more than ever?
Purpose is personal. Not every organisation needs to shout about it . But having one is important, and it's also important that it's authentic, understood by everyone, and that it runs deep through your culture.
But Stuart Andrews agrees wholeheartedly with Siegel & Gale, and for any organisations looking to define their true purpose, he has these words: "it's already in you as an organisation. Look to your founders. Look at where you came from and what motivated you to start all of this. Remind yourself 'why'. Think about what that means in today's new world and work out how you can continue to do what you do, and at the same time add value."
If there's one thing we've learned in recent times is that you can't whitewash, cover things up or dodge the truth any more. But in the craziest of times, your purpose is the one thing you can stay true to.
Stuart Andrews, Creative Strategy Director, MOI .