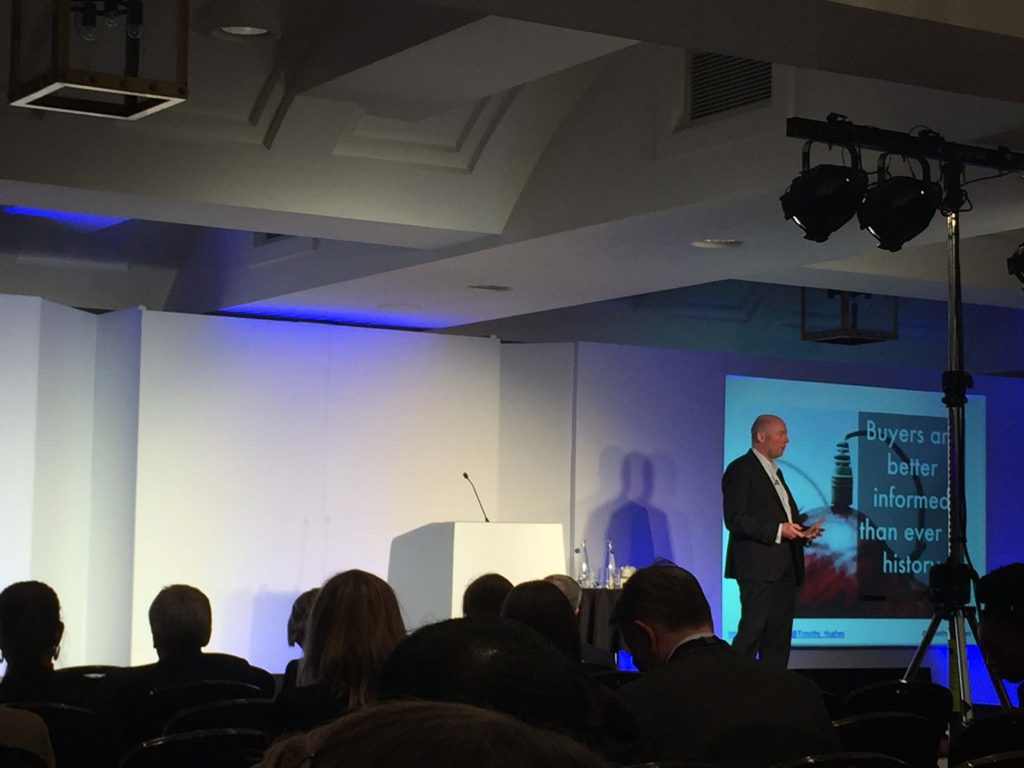 Social selling does not mean selling things on social media.
That was the first key message from Timothy Hughes during his session at B2B InTech. Perhaps a surprising statement to some, as it's commonly thought that social media is exactly that, a new way to reach customers and prospects.
So, if it's not for selling things, what it is for?
If you were going to a face-to-face meeting with a new prospect, you wouldn't start with a paragraph or essay selling yourself. You'd get to know the person, have a conversation and find common interests. Social media interaction should be treated the same way as that first face-to-face meeting. Personalised approaches are key, and social media channels are a unique way to get to know a person – as long as they are set-up correctly.
This brought us onto LinkedIn profiles. How they should look, and how they should be structured. What LinkedIn is not, is a CV. It's a shop window to the world, giving individuals the opportunity to demonstrate who they are as a person, their interests, their professional capacity and – their outputs. This is essential for sales teams in particular. What value-add can you offer? If your profile is demonstrably a sales person's LinkedIn profile, you're risking people not connecting with you. As Tim said, 40% of people would prefer to have a root canal than listen to a sales pitch – so if you're connecting with someone purely to sell to them, you're risking putting them off straight away ?
What's the answer? Listen. Listen on a micro, and macro level to your prospects on social media. Build a plan on how to approach these individuals on a personal level – look for those common interests. Most importantly, approach prospects as people, not prospects.
Thanks to @Timothy_Hughes