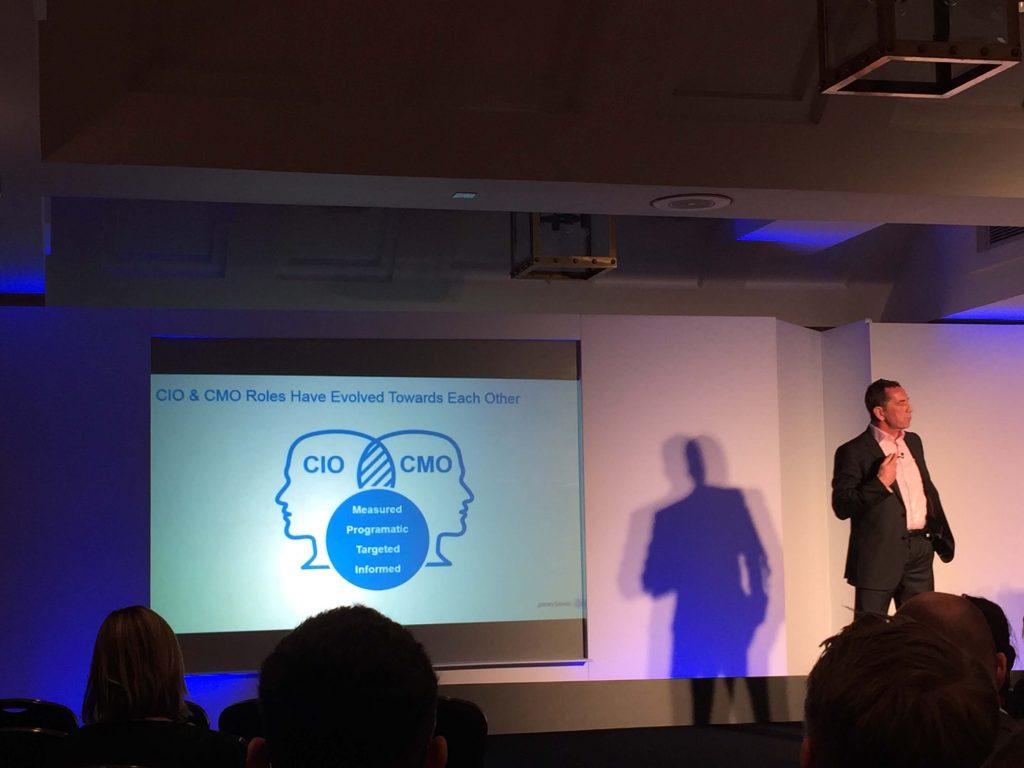 Business alignment has been the underlying theme of the presentations so far at B2B InTech this morning, from both Jeremy Bevan and Kieran Kilmartin.Although approaching two seemingly different topics, both speakers impressed on us the importance of keeping your business functions aligned if you are to truly disrupt your organisation to embrace the digital era, and adapt to changing customer behaviours.Where are we now in technology marketing? Seemingly in a good place according to Jeremy. In this new era of Big Data, no Marketer can claim they don't have access to data about their customers, but using it, and using it effectively is a whole other matter. 67% of the customer journey is now done digitally, with 57% of a customer's decisions made before they even speak to a supplier. But who is the customer, what was their journey, and what are their needs?Kieran took us through an interesting process of identifying, and getting to know your customers via profiling, and also looking at them in-depth.
Who are they as individuals?
What do we know about their relationships?
What activities do they take part in?
From that, you can gather insights, and have a genuine, contextual engagement.This brings us back to business alignment. Marketing teams are able to identify customers, their journeys and build these profiles, but they will only work if the sales team uses them effectively. This takes an organisational shift, one which Jeremy was first to admit was a difficult journey for Cisco. The key? To have simple, and effective goals, and create a common language across your organisation between your Marketing and Sales teams.
With thanks to @jeremybevan and @kkilmart